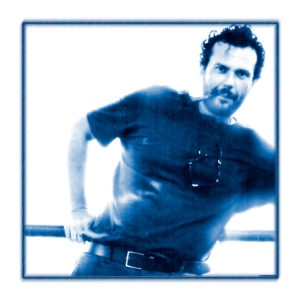 Alfonso Santolero
Fotografo pubblicitario e creative director.
Vive e lavora a Bologna, dove, da più di vent'anni, crea immagini per agenzie pubblicitarie e aziende nazionali ed internazionali.
La comunicazione pubblicitaria è al centro del suo lavoro. In particolare, negli ultimi anni, ha consolidato la sua attività di creative director per la produzione di video pubblicitari e spot televisivi.
Al lavoro di comunicazione pubblicitaria, affianca attività di sperimentazione visuale con utilizzo di droni e attività di ricerca fotografica in campo artistico.
Commercial photographer and creative director.
Lives and works in Bologna, where, for more than twenty years, produces images for advertising agencies and national and international companies.
Advertising has always been at the heart of his work. In particular, in recent years, he has consolidated his career as creative director to produce video ads and tv commercials.
The work of advertising communication supports experiments related to both the construction of
images through the use of drones and the artistic field.
---
Clients
MOMO DESIGN", SHISEIDO, SONY, BAYER ITALIA, CINETECA
COMUNALE (Schmid Daniel, Otar Ioseliani, Moufida Tlatli, Abbas
Kiarostami, Suzuki Seijon, Jean Pierre Léaud, Claude Sautet, Jean Luc
Godard), BENI CULTURALI nel territorio delle PARTECIPANZE
AGRARIE del basso ferrarese, CONSERVE ITALIA/ FRANCE , CIRIO,
SAMO, INTERCOSMO, PERSHING, EMILIANA SERBATOI,
CARITAS, FURLA, YOGA, Ong MANI TESE, FINI COMPRESSORI,
MOTO MORINI, DAIMLER-CHRYSLER / MERCEDES BENZ,
SCANIA ITALIA, RENAULT TRUCK, Ceramiche MoMA, mele PINK
LADY, penne stilografiche OMAS, COMET STUDIO LUCE,
INTERSPORT, pompe idrauliche BINOTTO, Hotel Real Fini (MO),
CONSORZIO FEDERTRASPORTI, RICCI CASA, POLTRONESOFA',
DATALOGIC, IMA, MOLINI INDUSTRIALI MODENA, ERBE E
CULTURA, TES, MOKADOR, MAXINFORMATION Gruppo Armando
Testa, GOODMIND SRL, LENTI CARNI, CATTA27-BABBY per EXPO
2015, MARIAGRAZIA PANIZZI (abbigliamento), RISTORANTE "LA
PORTA" per UNIPOL, FERRARI (auto), CAMST, LESSISMORE
(agenzia), TMC, gruppo ATOMIX.